Description
Atomic Hawx Prime 90 ski boots
If you're a good skier but wouldn't put yourself in the 'expert' category quite yet then our Atomic Hawx Prime 90 ski boot is the boot for you
HAWX PRIME 90
The first things you'll notice are the legendary medium fit and forgiving boot flex.
It also features Memory Fit, so you can get the completely personalised shell, cuff and liner of a custom ski boot in minutes.
Our revolutionary Sole Flex on the sole of the boot enhances your balance, underfoot feel and control.
The new Memory Fit 3D Silver liner with pre-shaped ankles provides an even better first fit, while 3M™ Thinsulate™ Insulation keeps your feet warm in all conditions, and it's WTR compatible for easier walking.
Fit
medium
Flex
medium
Atomic Hawx Prime 90 ski boots
Overview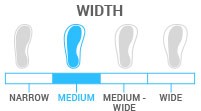 Medium – boot width of 100-103mm; average-advanced skier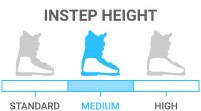 Medium – instep circumference approx. 1/3-1/2 length of foot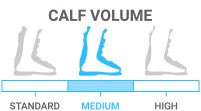 Medium – neither standard nor high volume leg shape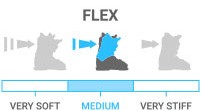 Medium – ideal for near-intermediate to advanced skiers
The Atomic Hawx Prime 90 makes a perfect option for the intermediate to advanced skier who has never been able to fit comfortably in their ski boots. Atomic's Memory Fit Shell comes to the rescue.

A knowledgeable bootfitter can heat the shell in a special oven.

The warm shell is then placed on your foot.

As the shell cools, it will adapt the shape of your foot for a comfortable and supportive fit.

3M Thinsulate Insulation in the liner does a great job of keeping feet warm on colder days, so you will be enjoying more time on the slopes, rather than going in to warm up.

Ribs on the sole of the boot allows the boot to flex across the forefoot for a natural flex, improved balance, and a better feel for the terrain underneath your skis.

Fits Most Foot Shapes After the Molding Process and Medium Leg Shapes
Memory Fit
Sole Flex
3M Thinsulate Insulation
40mm Velcro Strap
An Aftermarket Footbed Improves the Molding Process, Fit and Performance