Description
Atomic Hawx Prime 100
Atomic Hawx Prime 100  part of the world's best-selling ski boot family, the Atomic Hawx Prime 100 delivers a fully personal fit, total comfort and unrivaled all-mountain performance.
With its moderate flex it's your ideal custom ski boot if you're an advanced piste skier: combined with the legendary Hawx medium fit, our unique Memory Fit technology offers a completely personalized shell, cuff and liner in minutes.
Revolutionary Sole Flex on the sole of the boot enhances balance, underfoot feel and control.
The new Memory Fit 3D Gold liner with pre-shaped ankles provides an even better first fit. 3M™ Thinsulate™ Insulation keeps your foot warm in all conditions.
Fit  medium to wide
Flex Medium
Good to know
Liner Technology
Learn more about our Asymmetric Liner Construction (ASY).
Soles and Norms
Technology has come a long way on the soles of ski boots.
Weight
2156 g / 26.5
Part of the world's best-selling ski boot family, the Atomic Hawx Prime 100 S delivers a fully personal fit, total comfort and unrivaled all-mountain performance.
Overview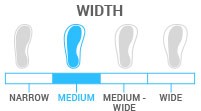 Medium – boot width of 100-103mm; average-advanced skier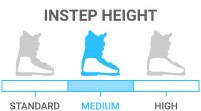 Medium – instep circumference approx. 1/3-1/2 length of foot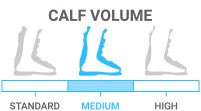 Medium – neither standard nor high volume leg shape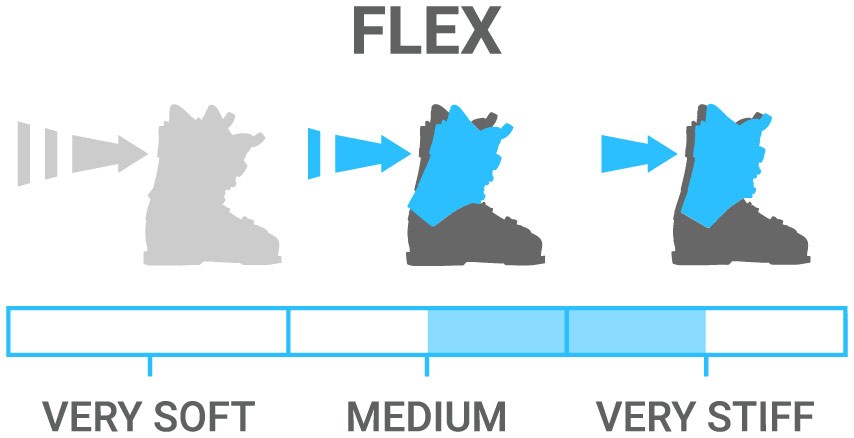 Stiff – ideal for true intermediate to expert level skiers
The Hawx Prime 100  from Atomic makes a great boot for the strong intermediate to advanced skier. Atomic's Sole Flex Technology increases your sensitivity to the terrain, improves your balance, and has a natural flex, by using ribs that flex on the sole of the boot. The Prime 100 has a Memory Fit Shell that can be customized to match the shape of your foot by heating the shell. The warm shell is then put on your foot and cooled. As the shell cools it adapts the shape of your foot for a comfortable and performance oriented fit. 3M Thinsulate Insulation in the liner keeps your feet extra warm on frosty days on the mountain.

Fits Most Foot Shapes After the Molding Process and Medium Leg Shapes
Memory Fit
Sole Flex
3M Thinsulate Insulation
40mm Velcro Strap
An Aftermarket Footbed Improves the Molding Process, Fit and Performance
2156g/Per Boot (@26.5)