Description
Giro Amulet Goggles Purple Mosiac.
Giro Amulet Goggles Purple Mosiac is a classic style goggle with all the latest technology.
Utilising the Expansion View construction of other premium Giro goggles.
The Balance offers the perfect compromise between style and functionality.
Features:
Fit: Medium
Spherical Gray Purple lens Cat S2 by Zeiss
Seamless helmet compatibility
Expansion View technology for maximum peripheral vision
Triple layer face foam with microfleecing
Anti-fog coating
Women's ski goggle from Giro.
Overview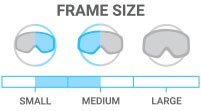 Small/Medium – accommodates both small and medium face shape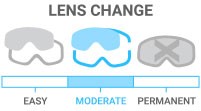 Moderate – fair amount of time/handling to change lenses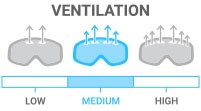 Medium – prevents fogging during low-to-moderate activity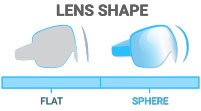 Spherical – matches curvature of your eyes, less distortion
With a smooth, sculptural frame the Giro Amulet was engineered to have an excellent fit and feel.
The Amulet was designed for a small sized women's face.
Designed with Spherical Lenses by ZEISS, the lenses on these goggles mimic the human eye for superior optics while also generating increased air volume to help prevent fogging.
The lenses are also treated with an Anti-Fog Coating so that you have a clear view from the peak to the base.
The Triple Layer Face Foam is comfortable and also provides a stellar barrier to prevent the cold winds from cooling you down.
The Micro Fleece Facing ensures plenty of cosy comfort.
The Giro Amulet Goggles are compatible with All Giro Helmets so that you can have the best fit and feel when partnered up with a Giro Helmet.
The Giro Amulet Goggles are a supremely functional frame with unbeatable optics.
Features:
Fit: Medium
Spherical Gray Purple lens Cat S2 by Zeiss
Seamless helmet compatibility
Expansion View technology for maximum peripheral vision
Triple layer face foam with microfleecing
Anti-fog coating